Do you ever have trouble envisioning what something will look like from just a set of blueprints? At John Madison Landscape, we are here to help!
Not everyone is able to visualize what their landscape will look like from just a sheet of paper. We want you to share in our vision for your landscape and to be an active participant in the design process. For this reason, we utilize a 3D imaging program that allows us to build a 3D model of your design, including hardscapes, plants, water features, and structures. When your design is completed, we present the finished design and estimate to you. This model allows you to see what each plant looks like, the scale of the objects, and where they are in relation to each other. At this appointment, we can make adjustments to the design so that you, as the homeowner, are completely satisfied with the visual representation of what the finished product should look like before signing a contract and before we begin any construction. Take a look at a few of the designs we have completed in the last few months: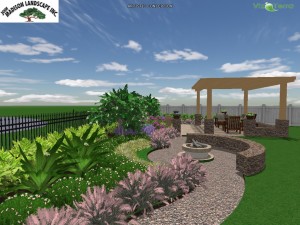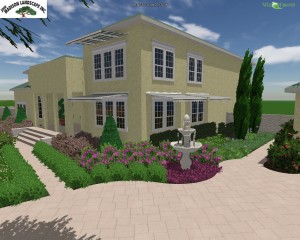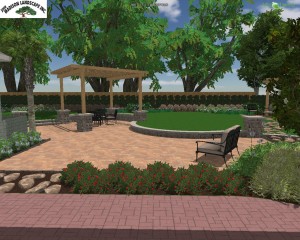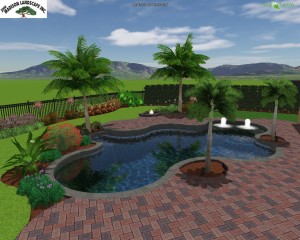 We believe that our use of 3D modeling sets us apart from other companies. It allows you, as the homeowner, to participate fully in the design process, eliminating confusion during the construction phase and providing peace of mind that you are getting the best possible solution for your landscape needs.  Email us or call our office at 407-935-9151 if you are interested in a free estimate!