Artificial Turf Division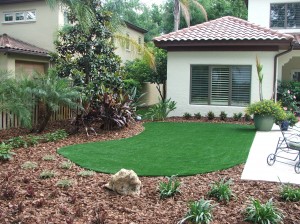 More and more people are turning to artificial turf for their yards. No mowing, no fertilizing, no watering! It is very environmentally friendly and cost effective in the long run. It will pay for itself on most applications within 5 years.
John Madison Landscape provides superior artificial turf to our customers by partnering with top manufacturers throughout the country.