Excavating and Grading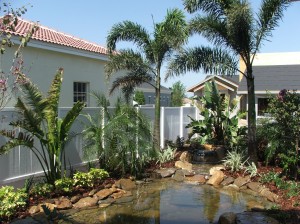 Landscape design encompasses a vast number of topics and options. Different plants can create different moods and looks, and John Madison Landscape is here to help you determine which look is right for you and your yard.
In order to get a beautiful result in your lawn you may need to remove trees, shrubs, sod, or hazardous trees. Our team of very qualified professionals can put our many years of experience to use by removing any of these items in your lawn.
Removing unnecessary clutter will eliminate possible hiding areas for unwanted pests and animals. Open up your lawn and take advantage of the added curb appeal from your landscape enhancements.
Grading is essential for new planting beds and sod. We utilize equipment from skid steers to hand rakes to insure that there will be no lumps of dirt or unevenness under your ground cover or sod. Our final goal is to complete your project in a timely, professional manner and impress you with the quality of our workmanship! We take great pride in our work and believe that it is evident by our finished product.