With the consecutive days of rain Debby poured on us, your yard might still be showing some signs of distress. Any summertime in Central Florida is always going to be full of thunderstorms, heat, and humidity, so any tips that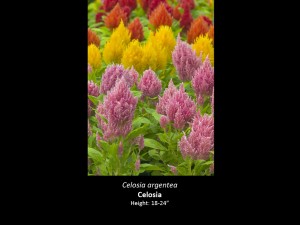 will help your distressed plants survive will come in handy! Here are some landscaping and gardening tips specifically for the month of July, brought to you by John Madison Landscape and the University of Florida (IFAS Extension).
Prune azaleas before July 4, or you will have few flowers next spring. Do the last pruning of other shrubs in September so that new growth can mature before the first frost.
Few annuals can tolerate Florida's summer heat and frequent rain showers. This month you'll want to plant Celosia, Coleus, Crossandra, Exacum, Hollyhock, Impatiens, Kalanchoe, Marigolds, Nicotiana, ornamental pepper, periwinkle, Portulaca, and Salvia.
Bulbs good for both July and August planting include African iris, Aztec lily, butterfly lily, Crinum, Gladiolus, Iris, Kaffir lily, society garlic, spider lily, and walking iris.
Set out strawberry plants in your yard, garden, or containers this month for winter and spring crop.
Sow seeds or lay sod for Bahia, Bermuda, and Centipede grass. Plant St. Augustine grass plugs, sprigs, or sod.
July heat limits some plantings. Okra and southern peas are some vegetables that are tolerant of summer conditions.
For most effective control of mole crickets on your lawn, apply baits or sprays as soon as possible. Due to maturity, or the mole crickets later in the summer, control will be reduced.
Summer fruit harvest includes avocado, figs, guava, mango, pears, persimmon, and pomegranate. Bunch grapes usually ripen in July, while muscadines are ready for harvest in August and September.
Insects and disease can be major problems going into the autumn season. Heavy rains and warm temperatures are ideal for disease and insects that build up over the summer. Remove old or dead plants and throw them away so they don't become a breeding ground for pests and disease.
Our rain season will continue for the next couple of months here in Central Florida. Just remember we need these storms to get us through the dry months when you get
inconvenienced or delayed by the rain. For more July landscaping and gardening tips, click here or call our office at 407-935-9151. If you are having drainage issues cause by our summer storms or would like to set up an appointment for a free estimate, click here or feel free to call our office.