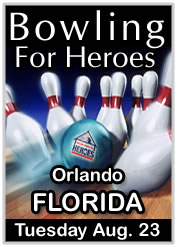 John Madison Landscape is so excited to be joining Building Homes for Heroes for their first annual "Bowling for Heroes" event. This FUNdraiser will be taking place at Colonial Lanes on Tuesday, August 23rd from 7pm to 10pm. Proceeds will benefit our charity of choice, Building Homes for Heroes, which is a national non-profit organization committed to building homes for severely wounded and disabled veterans.
Please join us! You can help in one of several ways:
Be a team captain: Gather 3 to 4 friends, family members, kids, and/or co-workers to raise at least $100 each and bowl at the event!
Be a bowler: Raise $100 or more to bowl your heart out while enjoying lively music, pizza and refreshments. Raising money has never been so fun!
Sponsor a bowler: If bowling isn't your game but helping heroes is, consider sponsoring a bowler. Remember the more money we raise, the more homes we can build!
Sponsor a lane: Sign up for to be a lane sponsor for $125. Your name or company info and logo will be proudly displayed at the event.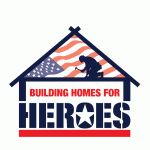 You can register online or find more information on their Facebook page. Please help us make this event a great one to help our injured veterans! We believe that it's our responsibility to support those who have been called upon to make the ultimate personal sacrifice — to protect and safeguard our country by fighting America's War on Terror.