It's that time of year again! We here at John Madison Landscape are eagerly preparing for the Fall 2011 Orlando Home and Garden Show at the Orange County Convention Center September 9th-11th. This year's show will feature Frank Fontana from HGTV's "Design on a Dime" and NBC's "The Today Show," and will also include a very special September 11th 10 year memorial on Sunday, September 11th at 1:00pm. You're not going to want to miss this!
Every year East Coast Consumer Shows puts on the biggest and best attended home and garden show, and this year will be no exception! Both the Orlando Home and Garden Show and the Orlando Boat Show will be under one roof for this great weekend with hundreds of products and vendors. The times for the show are as follows:
Friday, September 9th: 10am-8pm
Saturday, September 10th: 10am-8pm
Sunday, September 11th: 10am-6pm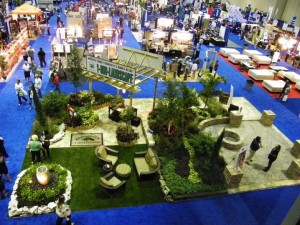 The cost is $8 per day for adults, and there is a $3 discount coupon available in the Orlando Sentinel and all weekly publications. Children under 16 years are free, and seniors age 60+ are $2 all day, every day. There is also an evening rate of $4 per day after 5pm. No other discounts apply. To download the web coupon, click here.
The show is held in the North/South Building of the Orange County Convention Center, Hall North-B on Universal Drive. Parking is available in the North/South complex Hall North B, and is $8 per car. Parking is free to all Hometalk members. Not a member? Sign up here for free. Then just click on the Home Show banner (above the weekly Hometalk giveaway section) a week before the show to download your parking pass. For questions call 407-685-9800 or click here. See you there!