May is upon us which means (more) warm weather and beautiful summer plants. Is your yard ready for a summer full of outdoor barbecues and pool parties? Read these helpful tips brought to you by John Madison Landscape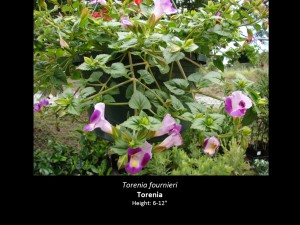 and the University of Florida (IFAS Extension).
Plants that can take summer heat include salvia, torenia, wax begonia, coleus, & ornamental pepper.
You can also plant heat-loving herbs, including basil, Mexican tarragon, and rosemary.
Harmful insects become more and more active as the weather warms. Keep an eye out for thrips, scale, and mites on ornamental plants.
Watch for chinch bug damage in St Augustine grass and watch for newly hatched mole crickets in Bahia. If your Bahia lawns are turning yellow, iron may be the cure.
Prepare for hurricane season by checking trees for damaged or weak branches and prune them as needed.
Fertilize trees and shrubs as needed. While fertilizing is not always needed, sometimes you may want to encourage more growth or increase health.
Test soil; take measures to adjust pH if necessary
No matter how beautiful your home is, it will not be complete without great landscaping. Landscaping is part of architecture and home design because it gives a different touch to your outdoor space. All of us would like to have a beautiful and attractive yard that looks inviting and appealing. By following these tips, and more here, you will certainly enjoy your outdoor area with a touch that suits your taste.