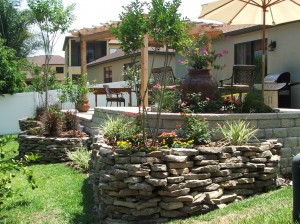 With June upon us and barbecues and pool parties in full swing, make sure your lawn and outdoor living space is in great shape! John Madison Landscape provides Central Florida with a full range of services, from conceptual design to installation. Our team of skilled designers will take your vision and create a personal retreat you'll be enjoying for years, while adding value to your home!
Call John Madison Landscape if you're interested in an outdoor kitchen or a pergola to spruce up the backyard space where you want to entertain friends and family all summer long. Fire pits, patios, and water features are just a few of the things we can do in your yard to make it the perfect place you'll want to spend your whole summer in! Don't know what exactly you're looking for or what will work best in your yard? Let one of our experienced landscape designers come out and give you a free estimate.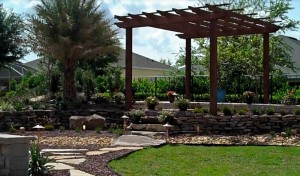 For tips on what you should do for your yard in June, check out this month's gardening and landscaping guide for Central Florida, courtesy of the University of Florida IFAS Extension, . In it you'll find some helpful tips that will make your yard a beautiful, healthy, and Florida-friendly environment. And don't forget to check our website for gardening tips every month!