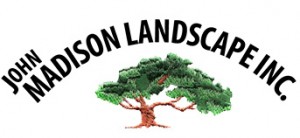 If you haven't already, soon you will hear John Madison Landscape in a whole new way! We recently received a new slogan and jingle to use on our radio and television commercials, courtesy of the prestigious commercial production and creative services company, Axcess Group. Our new tagline can already be heard on our late afternoon radio spots on The Philips Phile on 104.1, and we're currently in the works for a TV commercial that will bring it to life.
The Axcess Group is responsible for having written and produced award-winning advertising campaigns for a remarkable roster of clients, including McDonald's, AT&T, Ford Motor Company, Pepsi, Sears, Haggar, Kentucky Fried Chicken, Crest Toothpaste, Frito-Lay, Chevrolet, General Electric, Texaco, Smucker's, Burger King, and many more. We met with their President and CEO, Otis Conner, and within a couple hours, we were blown away by his creativity.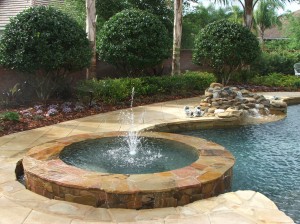 We wanted our new slogan to help you picture yourself relaxing in your lush green backyard, sipping an ice cold drink, listening to a peaceful waterfall rippling in the background, all while your friends and loved ones are surrounding you in your beautiful outdoor entertaining area. Does this sound like something you could get used to? Contact us at John Madison Landscape for a free estimate!